"Shocking" Research Finds Small Businesses Miss Almost HALF of Incoming Calls
As a small business owner, how often do you miss incoming calls? It could be much more than you think, according to worrying new research on how SMEs answer their company calls.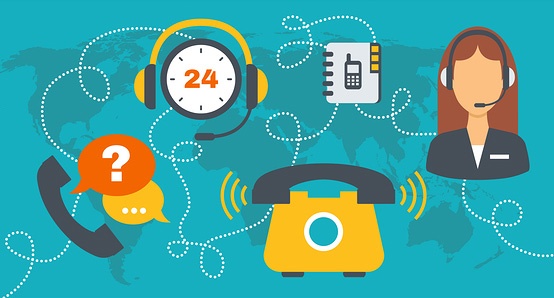 Based on a telephone study of 142 small businesses located across the U.K., 47% (67 respondents) missed the initial call. This shows that almost half of small business owners are missing valuable phone calls, which could represent a significant loss in new business opportunities.
Drilling down into the data, the study found:
47% of small businesses left calls unanswered.
Businesses using a call answering service, such as those supported by live receptionists, answered 85% of their calls.
37% of the 75 businesses that answered the phone did not take time to engage with the caller.
Businesses with reception services perform on average 35% better at answering incoming calls. Those equipped with phone support missed almost 40% fewer calls.
Almost half of small businesses are unequipped to deal directly with incoming calls. But perhaps most shockingly, the study reveals that of those missed calls, over 50% provided no call deferral or message-taking service at all.
Judith Ludovino, Managing Director of TelePA Ltd and Mendip Hub in Somerset, U.K., commissioned the research and urged small businesses to do more to ensure those all-important first calls are handled more efficiently.
"The results were really quite shocking," she said. "With many clients depending on the efficiency and directness of telephone contact, a missed call can represent unhappy customers and lost revenue."
As the first point of contact between a business and its clients, answering calls efficiently is crucial to generating more leads.
Not all small businesses have the resources to answer incoming calls promptly, which is why many choose to outsource company calls to a live receptionist service. These services, such as those supplied by Alliance Virtual Offices, minimizes the risk of missed calls and ensures that out-of-hours calls are handled appropriately.
Blog provided by Alliance Virtual Offices

https://www.alliancevirtualoffices.com/virtual-office-blog/shocking-research-finds-small-businesses-miss-almost-half-of-incoming-calls/