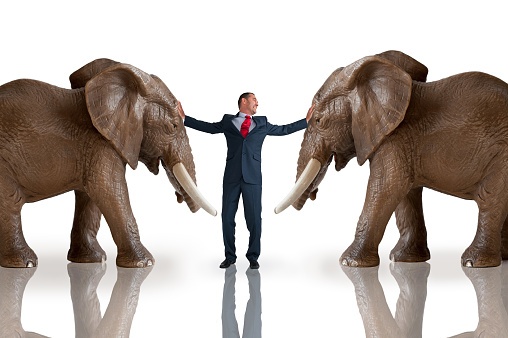 From small businesses to large corporations, business disputes sometimes arise among customers, vendors, employees, other businesses or even with fellow business partners. Dispute mediation is one method a business in conflict might choose in an effort to amicably come to a solution agreeable to both parties.
Upchurch, Watson, White & Max specializes in mediation, arbitration, mediated case management, and special master/special magistrate services throughout Florida and Alabama. Robert Cole, a shareholder and mediation counsel with the firm, gives his four tips on successfully navigating business disputes, whether pre-suit or in litigation.
1) Find a Neutral Location
A neutral environment is needed for the mediation, one that puts both parties at ease. "Parties feel threatened if they have to go to the opposing side's law firm or corporate offices," Cole says. "And if people aren't comfortable, you're starting off on the wrong foot. They may not be open to discussion and the exchange of ideas needed to get the dispute resolved."
An ideal site for the mediation needs to be easy to find and have plenty of available parking, Cole notes. He suggests that the site include well-appointed conference rooms and office spaces; available coffee, soft drinks, and water, and if needed, can make arrangements for catered breakfast or lunch so the workday is not interrupted by people leaving the mediation; provide all necessary support services, including Internet, Wi-Fi, fax, telephone, conference, and A/V services; and deliver a welcoming environment.
Executive Suite Professionals (ESP) is a provider of professional Class-A office space ideal for mediation meetings. Its all-inclusive business center in Jacksonville's EverBank Center includes office suites, meeting rooms, day offices, and client lounges, as well as a professional staff to provide administrative support so the parties can stay on task throughout the conflict resolution.
2) Select the Right Mediator
You want a mediator with experience in commercial litigation who understands business practices, as well as controlling laws, statutes, and regulations that relate to the business dispute. The mediator needs to be prepared to reduce any hostility or hard feelings between the parties and help them engage in a meaningful dialogue.
"The mediator has to effectively communicate both sides and relate those positions to each other," Cole says. "He or she should be able to sort out what the most important issues are and understand the real issues of the dispute—and not spend a lot of time or effort on extraneous issues."
3) Choose the Right Client Representative
Both parties should make sure they select the right client representative to attend the mediation. That person should be in a position of authority and can make binding decisions on behalf of the party. "Have someone attend who is going to be able to listen to both sides and appreciate the other side's issues and concerns," Cole recommends.
4) Make Sure Your Dispute is "Ripe" for Mediation
A sufficient exchange of information should take place between both parties before it's elevated to mediation, so that all have a clear understanding of the issues to be mediated.
Following these steps is the best way to reach the ultimate goal: the parties resolving the case on terms that are acceptable to both sides, and a settlement that meets the current and future needs of each party, Cole says.