"Trey" Marshall D. Gunn, III, CPA, CGMA, MAcc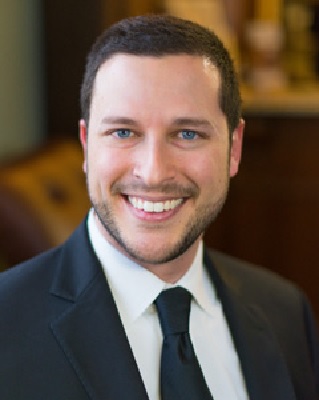 Trey has over 12 years of tax accounting experience, including experience with tax and financial planning, business consulting, etc. He has been a licensed CPA since 2010 (Florida license number AC42810) and is a member of the Florida Institute of Certified Public Accountants and the American Institute of Certified Public Accountants.  A graduate of the University of North Florida, Trey holds Bachelor's degrees in Accounting and Financial Services as well as a Master's Degree in Accountancy.
He has been involved in a number of speaking engagements on topics varying from personal financial planning to personal tax and small business accounting. He currently serves as a board member of the First Coast Chapter of the Risk Management Association, a member of the UNF Coggin College of Business' Business Advisory Council, a member of the FICPA's Investment Policy Committee, and as a Director for the Florida CPA PAC North. Additionally, he was appointed in 2015 by Florida Governor Rick Scott to serve the Florida Office of Insurance Regulation as a member of the Continuing Care Advisory Council (term 2/23/2015 – 9/30/2016).
Trey serves as a musician, production consultant, and business consultant for churches and not-for-profit entities throughout the United States. He also provides music production services for worship musicians. These services include keyboard production, band composition, string composition, and other services. He has provided services to best-selling artists throughout the world; his work has been featured on albums by such artists as Michael W. Smith, Kari Jobe, Hillsong United, Jesus Culture, and others. His most recent project was When Christmas Comes by Kim Walker-Smith, which released in early November, 2014. His full discography can be found on his LinkedIn page.
Trey and his wife Mimi reside in Jacksonville, Florida, of which Trey is a fourth-generation native.