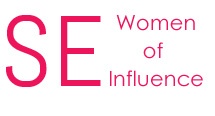 The non- profit group SE Women of Influence has honored Executive Suite Professionals (ESP) founder Lisa Gufford as a member of its 2016 class.
As the key driver behind ESP's success, Gufford has built a reputation as a firm but fair business woman that understands her business value proposition well.  "Its an honor to be recognized with such accomplished and distinguished women," she said. 
With dozens of executive offices to choose from at ESP, Gufford has the most sought after class-A office space in downtown Jacksonville for law-related business. Being only 576 steps from the courthouse makes ESP an attractive location, according to clients.
ESP is a full-service office solution, which means that clients arrive with their laptop and go right to work. Wireless-Internet access, furniture, copy services, receptionist and even coffee all come standard for ESP clients.
"It's the perfect flexible and professional solution for professionals that want to portray the right image and be fiscally responsible too," said Gufford, who plans to expand her "virtual office" features in 2016, making it an important year for ESP. Clients get all the amenities and on-demand office space without having the overhead of a dedicated office.
Gufford hopes that her recognition as a Woman of Influence will inspire other women to not be intimidated by others and to have laser focus on their goals.
"The success the team and I have enjoyed at ESP didn't come easily," she said. "We continually have to work hard but it's fun creating your own opportunity."
See the full list click here.