By Max Marbut, Associate Editor
It's only about 600 steps and 5.3 minutes from the Duval County Courthouse.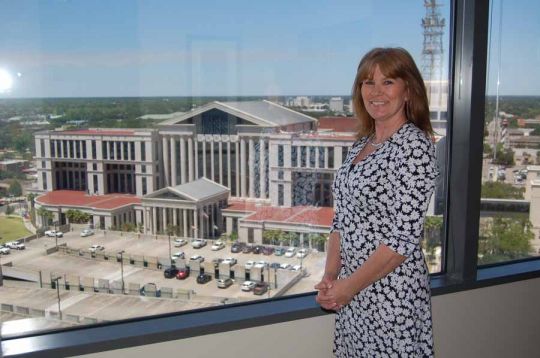 That's part of what's made Executive Suite Professionals such a success since it opened in July 2014, said Lisa Gufford.
She and some partners built out most of the 14th floor at EverBank Center to offer small businesses small office suites and meeting rooms with a Class A address Downtown at 301 W. Bay St.
The space includes traditional office amenities like mailboxes, shipping and receiving services and a coffee lounge. It has a central reception area and shared support staff.
Gufford said the response was so strong that nine months after opening, a second phase of EPS was added, for a total of 31,000 square feet including 93 suites and six meeting and conference rooms occupied by more than 150 entrepreneurs, small business owners — and mostly, attorneys and legal-related service providers.
Gufford said Tuesday EPS is 95 percent leased. Eighty percent of the tenants are solo practitioner lawyers or small firms and about 15 percent are court reporters.
Read full article on Jax Daily Record